ENTREPRENEURIAL HABITAT
The time is now, the place is Miranda
Miranda de Ebro always has been a pole for attracting business, but now it is more so than ever. Now there is a strategic objective that provides unique conditions for companies interested in implementing themselves in Miranda de Ebro before 2022, offer a "made-to-fit suit" in line with requirements.
Miranda de Ebro has designed a modern socio-economic development model based on facilitating productive entrepreneurial investments, simplifying the ways of accessing industrial land, offering life-long leaseholds at symbolic costs, unique acquisition prices and zero payment during the initial years of implementation.
A real, effective strategy designed to simplify and speed up procedures to give coordinated management, all-round solutions and turnkey projects, adapting all conditions so that they are tailor-made for entrepreneurial needs.

Why choose Miranda de Ebro? The objective arguments are many and varied, but, from the viewpoint of entrepreneurial implementation, they can be summarized in ten points:
1. PREFERENTIAL ACCESS TO INDUSTRIAL LAND
2. PRIVILEGED, STRATEGIC LOCATION
3. TAX EXEMPTION OR SUBSIDY AT LEGAL MAXIMUM LEVELS
4. NON-REPAYABLE SUBSIDIES
5. LARGE INTERMODAL LOGISTICS PLATFORM
6. TAILOR-MADE FINANCING
7. ACCESS TO TALENT
8. TECHNOLOGICAL RESOURCES
9. CONSOLIDATED ENTREPRENEURIAL NETWORK
10. SPEEDY PROCEDURES
The time is now, the place is Miranda. Find out how Miranda de Ebro is far more than just an option for your company; this is a unique opportunity in a unique setting.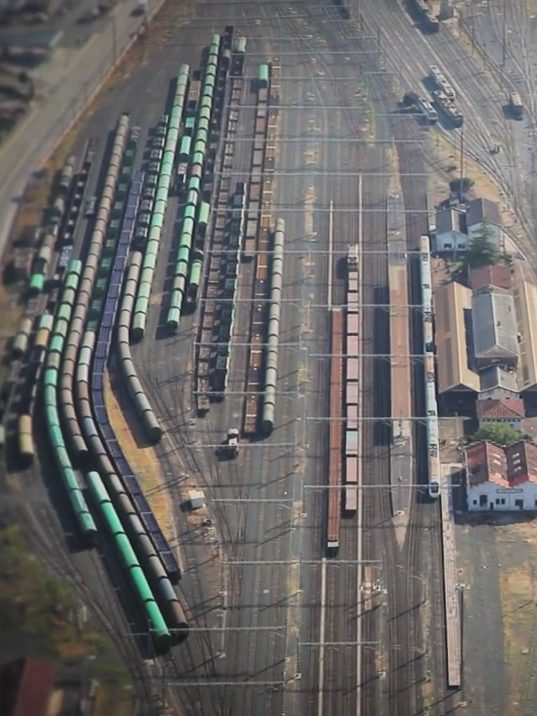 Trains parked on the road of Adif de Miranda de Ebro